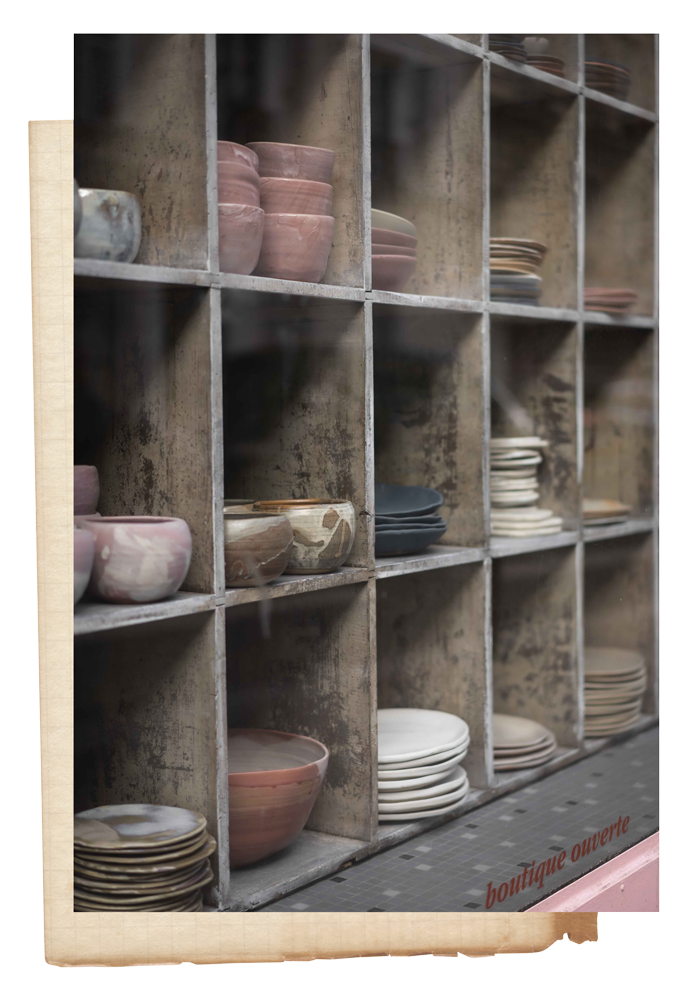 THE WORKSHOP AT 46 RUE DE DUNKERQUE, PARIS
Marion Graux has set up her workshop in the 9th district of a former florist's shop. If she works primarily on commission for chefs and sometimes architects, her workshop is an open space. You can choose a few pieces – leftovers from her orders – and even choose a bouquet of dried flowers, her way of paying tribute to the history of the place.
The workshop is also a place of life, next to the family apartment, where the voices of his children resound. Constantin, Marion's husband, an immunologist, plays an essential role. It is with him that she reflects on her projects, and with him that she has developed a larger production with the Digoin factory. A family story that nourishes an idea of beauty beyond the obvious.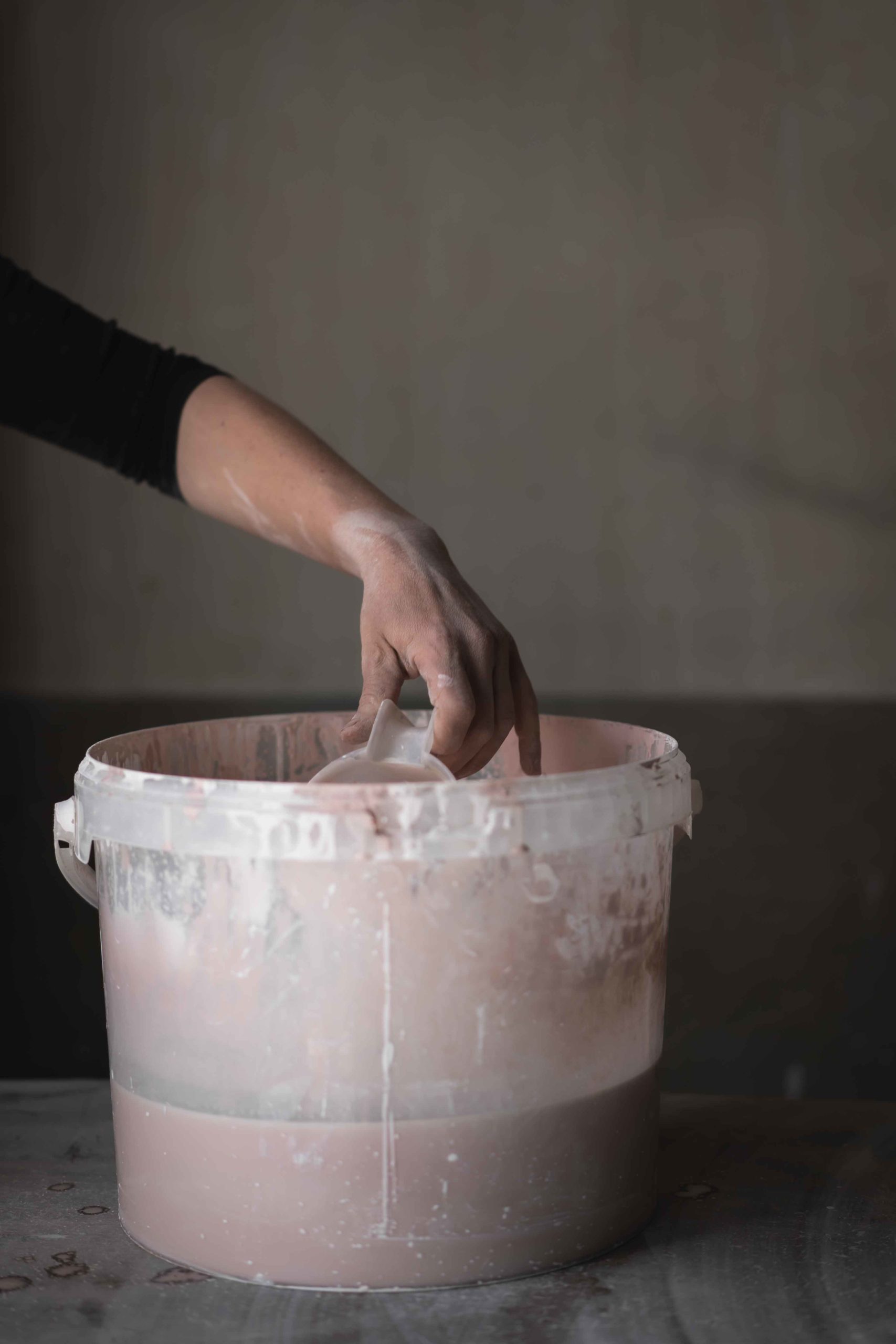 BIRTH OF A BOWL
Draw a bowl
Choose a clay
Preparing the clay
Weighing the clay
Turning the bowl
Allow to dry
Spin the bowl
Sign
Allow to dry
Cook the cookie at 980°.
Turn off after about 48 hours
Choose an glaze
Preparing the glaze bath
Glaze
Allow to dry
Clean the glaze drips
Cook at 1240° C
Turn off after about 48 hours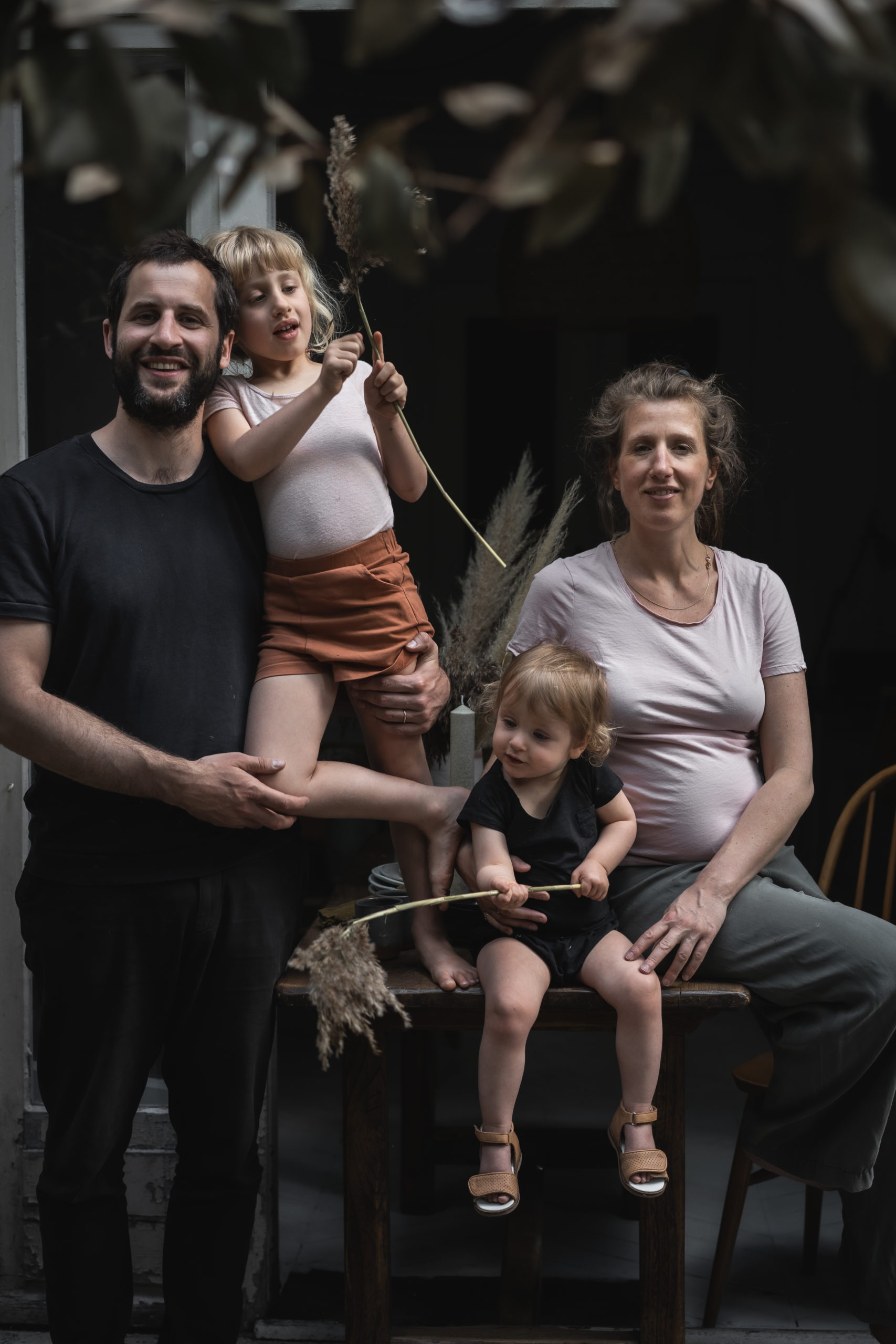 "A family story that nourishes an idea of beauty beyond the obvious."